DISCLOSURE: Some of the links in this post contain affiliate links. Additionally it should be noted that I freelance for one of the companies, Alex Brands, which is mentioned in this post. Any opinions expressed on these items are solely my own and not that of my employer. Know that I only promote products I personally use and stand behind. To learn more, please review my disclosure policy here.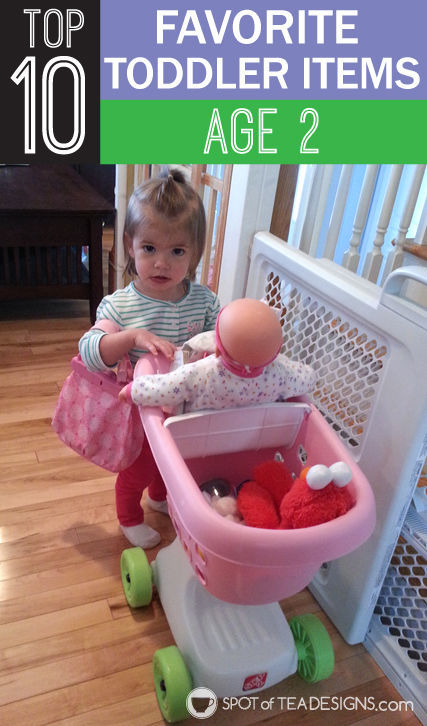 While this post is titled Top 10 Favorite Toddler Items for 2 Year Olds, it really ranges from things Brielle has enjoyed from 18 months to 3 years old. I also cheated and gave you 10 categories with a few toys in each. You're welcome.
Pretend Play
Outdoor
I've already recapped my list of favorite outdoor toys for toddlers but wanted to reiterate how much we're loving our water table, sprinkler, and wagon this outdoor season and don't see us falling out of love with them anytime soon! The wagon has especially been good to take around the neighborhood with her little sister in tow!
Books
We received a healthy collection of books at my baby shower ranging from older classics to modern illustrations. We read to her often and at a certain point this year she started "reading" them to us!  Here are a few of Brielle's favorites she's been enjoying during this age that I recommend to others: Mix It Up!
, Goodnight Moon
, Sesame Street Elmo's Favorite Places (Lift-the-Flap)
, and Chicka Chicka Boom Boom
. Find more books we enjoy for bedtime here.
Doll Play
I'm sure some will argue that this category is mostly for girls but we're around boys the same age at playgroups, in daycare and within our family who play with doll things! Brielle is a lover of all things dolls that was something she was drawn to even before her sister arrived. She has one which makes real sounds! She received the stroller and crib accessory for a complete baby doll playtime experience and loves it!
Building Blocks
I've already shared Brielle's love of Megabloks and how easy they are to put together but the love of building sets doesn't stop there!
Electronics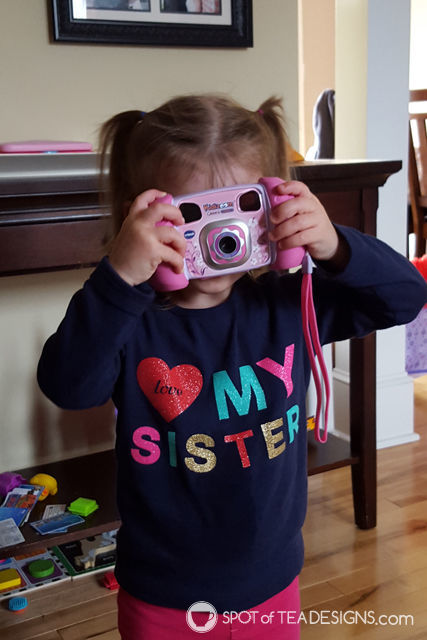 We are working on staying as screen free as possible as I know that we won't be able to fight it forever. While she does have some tv time in the morning or evening while I'm making dinner, the tv is mostly on in our house for the music channel. Like most kids she wants to play with our phone but we haven't yet downloaded any apps. Instead, electronics to her are these toys:
Skill Building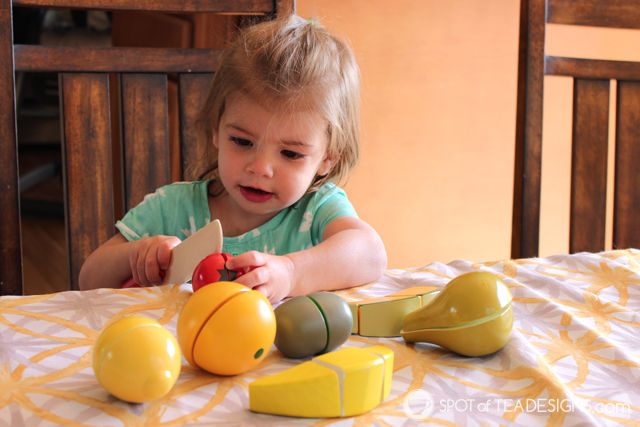 Skill building – Like any young age, this one is craving different ways to learn, including toys that teach skills without knowing it!
Arts & Crafts
With a craft loving mommy, this is OF COURSE a common activity in our house. Brielle's had her fair share of creative crafty experiences with all sorts of mediums this year. If you were to make a gift basket of her favorites they would include: Crayola Washable Finger Paints
, Contact Paper
(which is not just for shelves as you can see here), ALEX Toys Little Hands Squeeze Scissors
, and PlayDoh.
Loveys
2 year olds can become attached to dolls, stuffed animals or other plush objects and use them for comfort. For any toddler who's interested in the famous Elmo character, I highly recommend this 12″ Plush Elmo
doll that has been well loved in our home! Since these loveys can get pretty dirty if taken out of the house (or let's face it, if they're with a toddler inside they can get messy too) so pick up a backup one and store it away during cleaning cycles! (Hailey also received the Cookie Monster version
this Easter and is just as loved!)
Beauty
Of course we don't want our little ones growing up too fast but sometimes cute accessories and beauty items are too cute to ignore.
In case you're looking for items for a younger age child, make sure to check out our personally loved toy/products lists for all the younger age groups up to 2!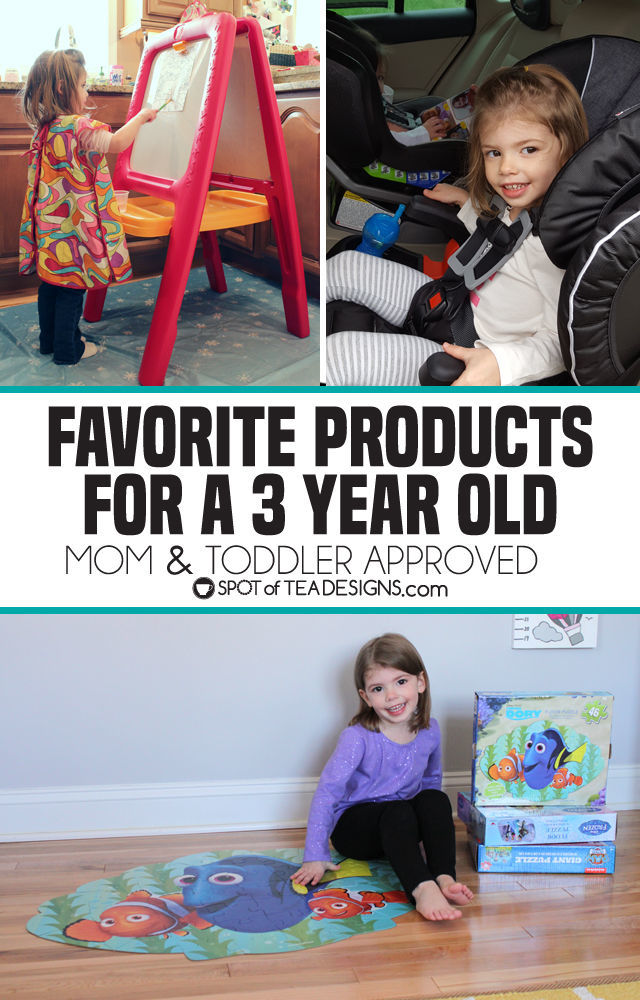 And if you're child is older, check out my latest list for Favorite Products for a 3 year old!
Save
Save
Save
Save
Save
Save
Save
Save
Save
Save