DISCLOSURE: Some of the links in this post contain affiliate links, which come at no cost to you. Know that I only promote products I personally use and stand behind. To learn more about my affiliates, please review my disclosure policy here.
Soon the school bell will ring for the last time and the "I'm bored" and "I'm hungry" complaints will fill our homes with the kids out of school. Get prepared now to stop those summertime blues with a morning routine they look forward to and some checklist of activities to squeeze in over the next two months. Download this printable summer bucket list with lots of things to keep the kids busy this summer!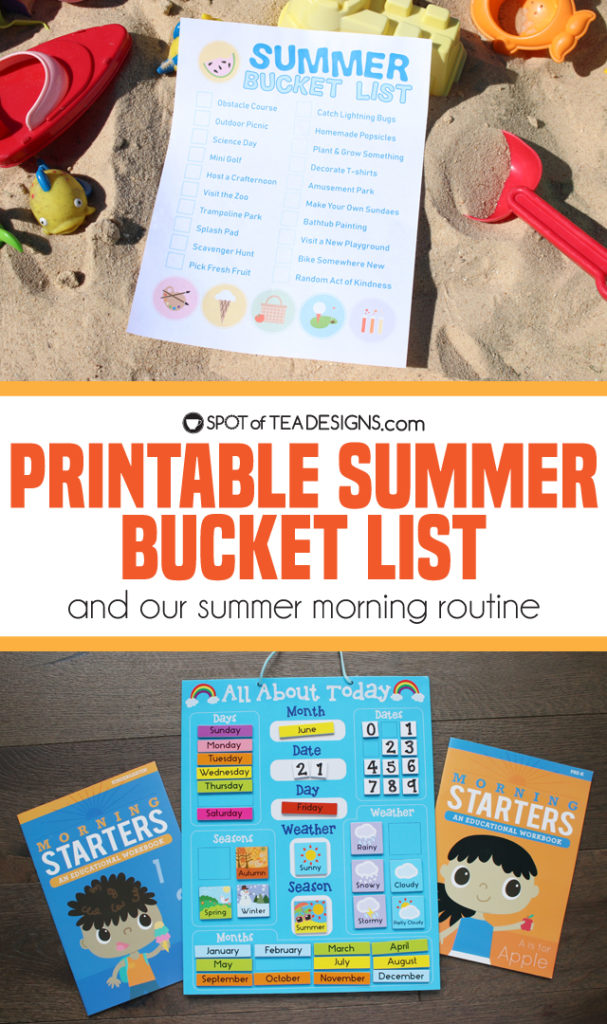 This will be the first summer that both my girls are home with me and not at school or daycare. A whole 7 weeks of entertainment is needed (plus we'll be on a beach vacation for one week). To get ready for this big adventure ahead of me, I created this Summer Bucket List printable and made it available to my fellow parents looking for some ideas.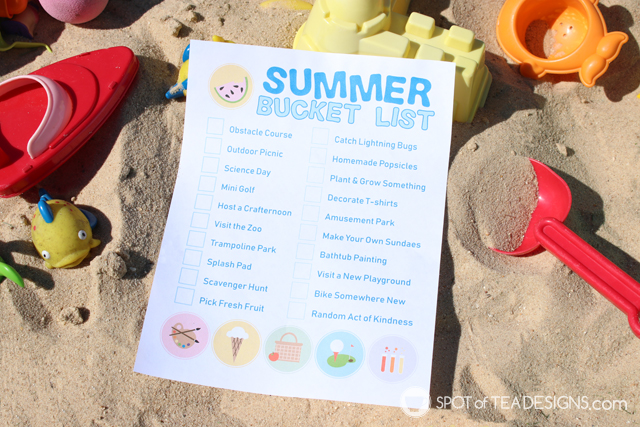 This list includes activities that I believe I can handle with the girls on my own as we'll still have plenty of activities to do as a family. Download this freebie then read below for expanded ideas from this bulleted list.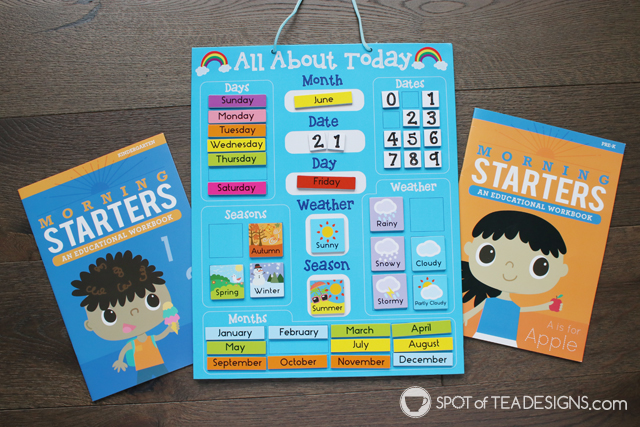 In addition, on the first day of summer break I plan to surprise the girls with this magnetic calendar so we can start each morning discussing the date, season and weather, an activity Brielle already does at Kindergarten and Hailey will be doing in preschool this fall. I also found these "Morning Starters" books from the Dollar Tree where each girl can work on one sheet each morning. They LOVE workbooks so I know these will be a hit!
Obstacle Course – Grab all your outdoor toys and arrange them in a way that it creates an obstacle course game! I plan to do this early on in the season as I foresee them wanting to repeat this (hopefully on their own!)
Outdoor Picnic – The girls always think it's so special when we eat outside on their little picnic table so I will pack up our waterproof picnic blanket, some PB&J sandwiches and hit the local park for lunch in a new grassy spot!
Science Day – I already have a Slime Kit set aside as one activity for this day and might need to break out a baking soda and vinegar play station. I also got two Ready, Set, Space kits full of crafts with an educational element that I plan to do over a few days, most likely with some books about space from the library.
Mini Golf – Good thing my Father-in-law works at one!
Host a Crafternoon – Still deciding on a craft, but local friends – let me know if you want in on some creative playtime!
Visit the zoo – There are two that I have in mind to visit this summer, including one where you feed the animals popcorn. (I know that can't be good for their diet, but I'm not the zookeeper!)
Trampoline Park – Ours has a toddler hour Fridays at 10am that we've done in the past. Brielle turns 6 late August and will no longer be eligible for this time slot so we'll need to plan this for July!
Splash Pad – We discovered 2 last year that the girls enjoyed so we'll need to make a trip (or two, or three!) back there!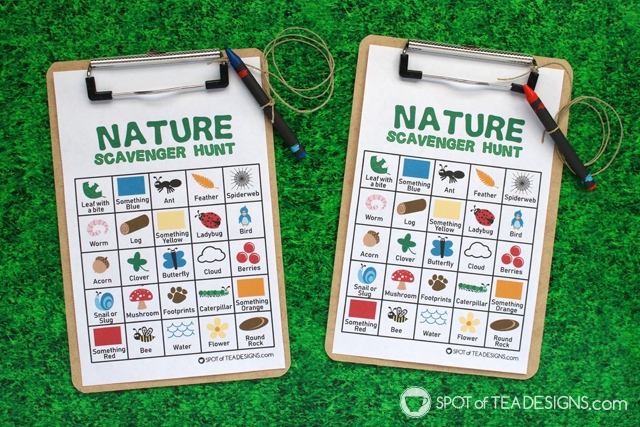 Scavenger Hunt – I already put these together with the help of my nature scavenger hunt printables and mini clipboards from Walmart. There are two nature walks near us that we will hit with their clipboards and crayons in hand!
Pick fresh fruit – last year we did Strawberries in May so we'll have to see what's growing in the summer sun!
Catch lightning bugs – The girls can stay up a little later in the summer and complete this childhood classic activity!
Homemade Popsicles – I'm always looking to add more recipes to my list, especially since I need to do more for my 40 Before Forty list!
Plant and grown something – We'll probably try a small scale project before going bigger with a garden in the yard next year.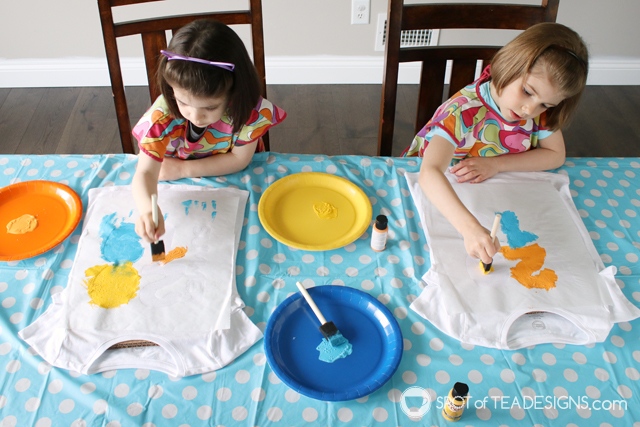 Decorate T-shirts – The girls already got a taste for freezer paper stencil t-shirts during spring break so I think a new design is in order. (PS the SVG file for my "Summer 2019" design will be free in a post going live later this week!)
Amusement Park – We have season passes to Great Adventure near us but I've never taken them both on my own. This might be more of a challenge for me!
Make your Own Sundaes – I am already planning a first day of summer/last day of school ice cream social to cross this off the list!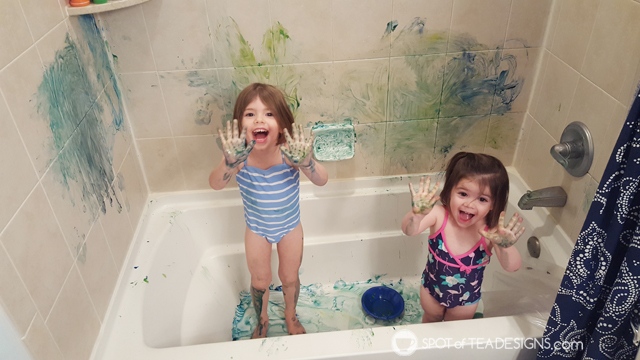 Bathtub painting – We did it in our old house with this Crayola fingerpaint and had no issues with cleaning it off the walls or their body. We have a big bathtub in our room which might be fun for a rainy day!
Visit a new playground – Who doesn't love to explore a new place you've never been before?
Bike somewhere new – They fit in our car so we'll load them up and find a new place to tool around!
Random act of kindness – Again this is something that has not yet been checked off my 40 Before Forty list and would be great to complete with the girls!