DISCLOSURE: I am part of the DecoArt Blogger Program and was provided product samples. I only promote and share products I personally use and recommend! In addition, affiliate links may be used, which come at no cost to you. To learn more, please review my disclosure policy here.
I'm not typically one of those people who's really inspired by or loves quotes. But when it came time to create some wall art for Hailey's room and I was researching "nautical/ocean" themed nurseries, I kept seeing this one"count the waves" quote that seemed so sweet.  Sure I could've just created the design and had it printed to frame and hang but I like the handmade look!
I designed the quote digitally first so I'd had a reference of sizes/fonts when it was time to sketch it out. Derek primed a canvas that previously had a different design on it so I had a blank slate to dress it up for my little miss.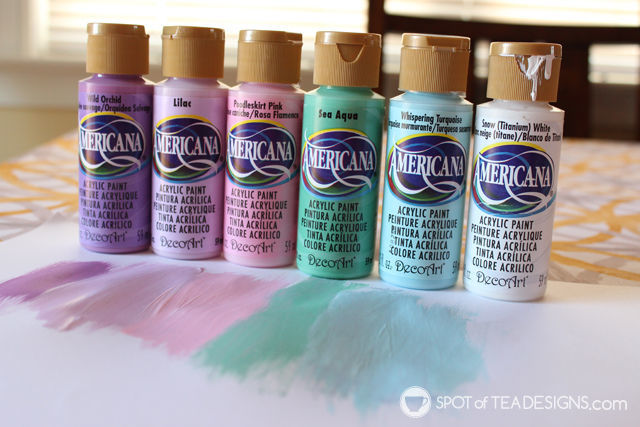 After I had a rough sketch ready, I got out my Deco Art Americana paints and got to work making this piece colorful. The white border just seemed TOO white to me so a few little dots were needed to keep it colorful.
After that was all dry, I took the same approach as the Octopus Wall Art and added some sparkly accents using crystal fine glitter.  Learn more about Deco Art via their website | Facebook | Twitter | Pinterest | Instagram | Youtube.
If you're interested in a print of this Count the waves quote on a poster or as card, please check out my cafepress shop here.
Or if you're looking for this design in a custom size or colors to match you're child's nursery, please contact me for a price quote! I will design a PDF of this print which you can get printed at any place you choose.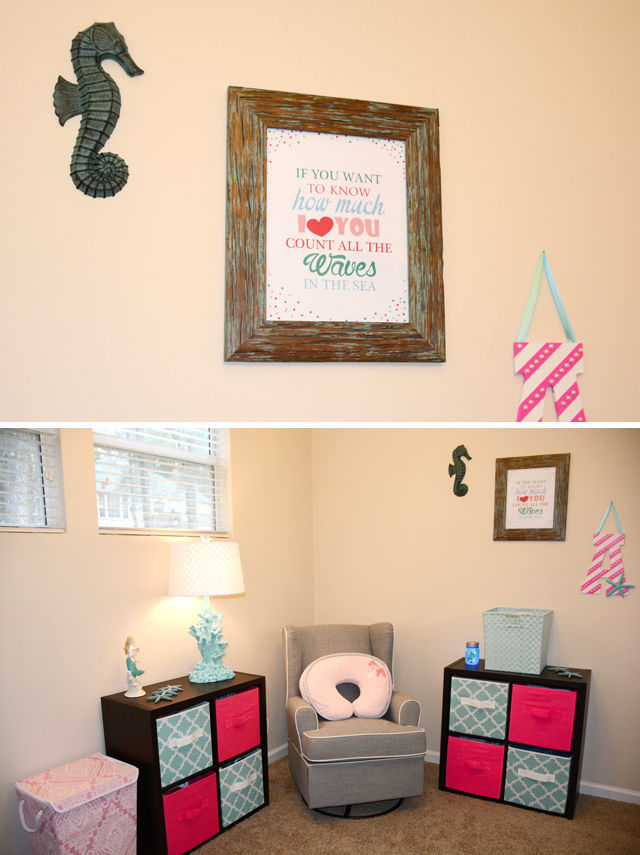 Here's one example of a custom color set I did for a mom to be and how it looks in her coral and blue nursery!
Take a tour of this Under the Sea nursery, which includes more DIY crafts!
Save
Save